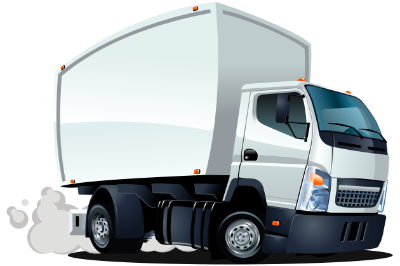 Turn around
All orders are shipped Monday, Wednesday and Friday 8am - 5pm.
All orders will be shipped from the Southern California area
We are sorry, but at this time we do not ship internationally
US shipments only
Carriers

We use the following carriers to deliver our orders:

USPS
UPS
FedEx

Order Tracking

If a tracking # is provided by the shipping carrier, we will update your order with the tracking information.
Please note that some orders using 1st Class USPS mail will not have tracking numbers.
Please understand we cannot be responsible for packages lost or delayed by USPS.
If a package is returned to us due to being undeliverable, customer will be responsible for the reship fees.
All orders ship from our studio in La Mesa California, and we offer free local pickup.
We operate normal business hours Monday-Friday
Shipping Rates

The rate charged for the shipping of your order is based on the box size of your products, and your location.
Before the final checkout page you will be shown what the cost of shipping will be, and you will have a chance to not place your order if you decide not to.
Standard shipping will be based on package size.
Most Gift boxes will be 13x8x5 for the large/medium sized mineral boxes $14.00
Small boxes and envelopes will be $6.00- $9.00
We in most cases will be utilizing USPS for shipping to keep the cost of shipping to a minimum for our customers.
When will my order arrive?
Our 2 week/10 business day arrival estimate is a worst case scenario if you happen to live far from California's shipping zone, have two Sundays within your order window, and you place your order with the most time until our next scheduled shipment day (such as placing an order Monday evening after we shipped Monday morning).
USPS typically averages 2-5 business days for delivery, and we have scheduled shipments going out every Monday, Wednesday and Friday. If your order is placed by Thursday morning it will likely ship out Friday. If your order is placed on Friday it will not ship until Monday. With this in mind, we try to always over-estimate arrival time.
Return Policy -
All items are guaranteed to be as described and in perfect condition, but we do not otherwise accept returns. Loss or damage insurance is included for Priority mail orders over $50 (claims are through USPS). Tracking is provided for all orders. You must provide the correct mailing address. In the event of returned mail from USPS due to a wrong address, or misdelivered mail, the item cost minus unrecoverable shipping will be refunded when I receive your package. If you have a defective item, a digital photo can be emailed instead of a physical return for a refund request. If your order shipped Priority mail and is damaged, please send a photo email and set aside all items/packaging, as they may be required for the shipping insurance claim.
Shipping Info -
Currently shipping within the USA only. This includes anywhere USPS considers USA such as APO/PO boxes and Puerto Rico.